IRMAA Will Impact Your Clients and Your Business Model
Download for Free
Download the free one page overview on why IRMAA will change your business.
Take a quick look at how IRMAA will impact how you do business and how you do retirement planning. Allow us to help you dig down deeper to understand how to use this to transform your business.
Download Paper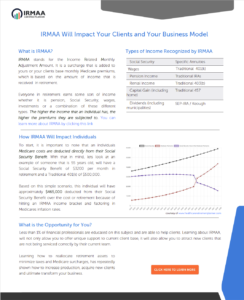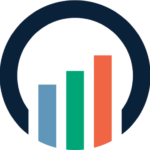 Who is IRMAA Certified Planner?
IRMAA Certified Planner was created to help educate financial professionals about the concepts, rules and regulations surrounding Medicare's IRMAA. With industry leading research and tools, we are committed to educating and certifying each individual that works through us, has the most up to date information to help their clients plan and prosper.